The ongoing FinTech revolution has already left us with many state-of-the-art software solutions, such as those provided by Revolut, Curve or Gusto. Many reports show that innovative financial software is blooming worldwide and transforms our relationship with money, including personal finance, insurance, lending, mortgage or investment. Among the most important FinTech centers, we should distinguish the United States with San Francisco, New York, and Chicago, as well as European countries (for example the UK, Switzerland, Germany or France) and Asian regions, especially Singapore.

Source: findexable.com
The location isn't everything, though. Money-related topics can be overwhelming for an ordinary user, which is why FinTech products must meet certain requirements, such as agility, security or user-friendly design. Taking care of these key factors is essential to stay in the game and satisfy even the most demanding users. Which companies have succeeded in doing so and are likely to grow further in 2020? Let's take a look at 13 of them.
United States
Radpay is the creator of an online payment platform combining Ethereum blockchain technology and secure card payments, enabling users to make easy and personalised financial transactions. The solution is designed to retailers and merchants who are tired of paperwork and high fees in traditional banking. This Arizona-based startup offers a whole set of digital tools. As a result, the users are able to pay in a way that is the most suitable for them - using cash, an eWallet or cryptocurrency. Naturally, the company uses advanced fraud resistance features to protect confidential information. Radpay's product is available via a mobile app, an API, a browser plug-in, eCommerce cart plug-ins, and a credit card app, which makes it easily accessible to anybody. At the end of last year, this blockchain pioneer received considerable investment and won a prestigious Arizona Innovation Challenge Award.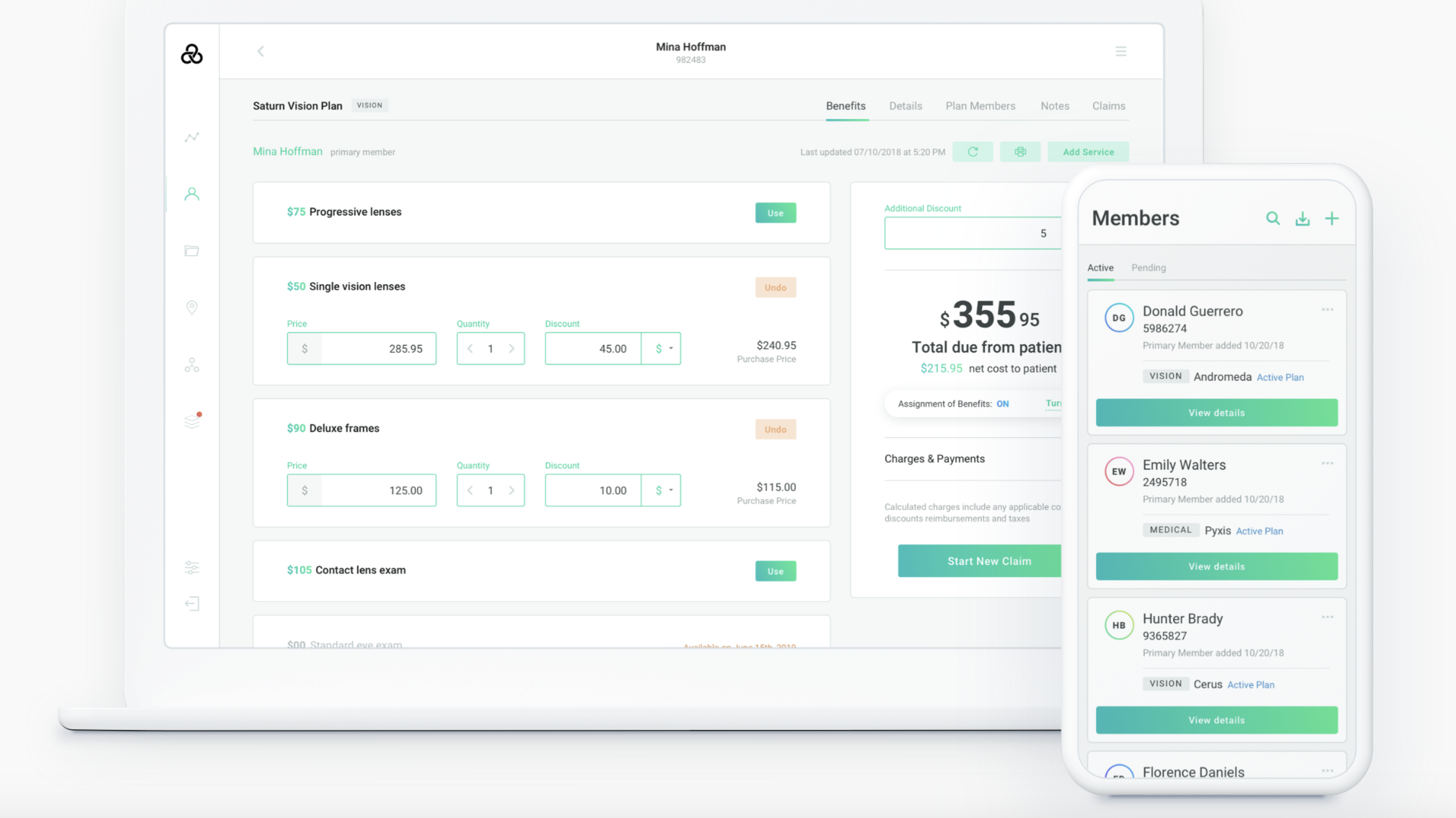 California, being the most fruitful FinTech center center in the world, is home to Patch - a health insurance and payment processes platform. Thanks to this top-level solution, doctors can easily process payments for healthcare and manage insurance benefits of their patients. The users have more control over the insurance services and avoid the paperwork burden. All the calculations are done automatically, individuals are simply provided with specific details. This way healthcare professionals can focus on delivering quality care and patients can choose the insurance provider they want to. The Patch platform is fully HIPAA-Compliant and offers bank-level security regarding sensitive data. Last year, the company was recognised in the Built-In ranking of 50 interesting LA startups to watch and it seems that they don't intend to slow down their pace in 2020.
Profitable and smart lending becomes possible through the power of machine learning, one of the leading trends in the FinTech industry. Headquartered in Los Angeles, ZestFinance (recently rebranded to Zest AI) offers a powerful credit solution and leads the digital transformation of underwriting. The company's main product is called ZAML, which stands for Zest Automated Machine Learning. Thanks to Artificial Intelligence and Data Science, users are able to make better and faster credit decisions. Automated risk technology guarantees accurate risk assessment and detailed predictions, preventing people from financial losses and ensuring better interest rates. The solution is designed for both small and large lenders. Currently, Zest AI is considered one of the top growing finance and banking companies.
Europe
Hastee is a young company with headquarters in London, becoming the FinTech capital of the world. The team led by James Herbert created a powerful employee benefits application. It's based on the principle that everyone should receive immediate access to the money they've gained and the possibility to withdraw it whenever they need. As a result, their financial stability and wellbeing are increased, eventually leading to better productivity and a high-trust relationship between employees and their managers. The app makes use of bank-level encryption in order to secure confidential data that is being processed. Moreover, it enables both fingerprint and facial recognition systems. It is suitable for Apple and Android devices, which makes it even more convenient. This smart, fair and free solution has already gained interest among multiple companies and drawn investors' attention - in December 2019, Hastee received a Series A round.
Since 2016, the number of FinTech companies in Switzerland has increased significantly. Bluecode is definitely one of the most successful ones. It offers an advanced mobile payment solution available across Europe, enabling fast and secure money operations. The principle is simple - the users are given a new barcode every time they want to make a financial transaction. Every operation, including anonymous payments, can thus be done without physical cash, via a mobile phone or a smartwatch. What's important is that the app can also be integrated with other systems, bank accounts, and registers, creating a comprehensive and time-saving payment solution. Not only is the Bluecode's application easy to manage, but it is also extremely safe given the fact that a single-use TAN is generated to authorise any transaction and that no personal data is stored by the app. The potential of the project has already been noticed by the investors, which is reflected by considerable funding in December 2019.
Scandinavia, being a well-known innovation center center, is also home to many prosperous companies from the financial vertical, including Pleo. Its team has created a payment card solution in collaboration with Mastercard. It is dedicated to dynamic organisations and enables them to make work-related purchases without fuss. Employees are able to buy things on the go and download receipts on their mobile devices so that the system can automatically generate expense reports and visualise recent transactions on a real-time dashboard divided into categories. This way, the companies stay in control of the spendings, set limits and gain more transparency in their financial operations. The solution can be integrated with most accounting systems, making the bookkeeping process simple and straightforward. As for many top FinTech companies, data security plays a key role for Pleo, which is why all the information is protected with bank-level encryption.
Headquartered in Berlin, Penta is a cutting-edge digital platform for banking, designed specifically for small companies and startups from Germany. It allows business owners to keep track of their financial transactions and meet their banking needs via an all-in-one solution. The platform connects various financial services including accounting, expense management, lending, and billing. In order to stay ahead of traditional banks, Penta offers multiple features, such as an easy-to-manage business account, German IBAN, possibility to make payments across Europe with low transfer rates, categorisation of the expenses as well as multi-account access for the whole team. The companies using Penta platform can save both time and money, eliminate frustration and focus on the core of their business. In August 2019, Penta was recognised and received a Series A funding round.
Koyo is a British FinTech company enabling borrowers to get flexible personal loans up to £5000. This London-based startup is a direct lender using powerful technology to help people with short credit history apply for a fair loan without excessive fees, high-interest rates, and many forms to fill out. It is designed especially for young people and immigrants, whose current situation on the financial market is difficult. Koyo uses Open Banking technology in order to assess the risk and guarantee secure access to transactional banking data. As it supports the majority of British banks, the users are given a convenient solution and are finally able to take care of their future. What is more, the company provides them with guidance by publishing finance-related articles on their blog. Recently, Koyo has received a significant investment to pursue their global ambitions.
Described as "the world's first financial terminal", Genuine Impact is a flourishing London-based startup that supports individual investors. The company examines hundreds of data points across stocks and funds to prepare a thorough and informative summary. As a result, the users of the Genuine Impact app can receive financial information and measure the potential risk of their operations. Investors are provided with long-term insights, which eventually enable them to make conscious, thought-out decisions. The company makes extensive use of data visualisation in order to present all metrics in the most comprehensible manner. Their success is the outcome of risk management and stock exchange expertise combined with top-notch technological solutions, great user experience and UI designs .
London's FinTech potential has been noticed and well-used by yet another company, namely Rapyd. They have launched a Fintech-as-a-Service platform, offering a wide range of financial services that can be easily integrated into diverse commerce applications via a single API. This groundbreaking solution enables businesses to thrive globally and makes cross-border commerce much simpler. The Global Payments Network created by Rapyd allows users to choose a preferred payment method, including bank transfers, cash or eWallets and expand across different markets. The cloud-based platform is perfect for various kinds of users, such as retailers, lending firms, remittance providers, banks, merchants and payment processors. At the end of 2019, Rapyd received a Series C funding to take their solution to the next level.
Habito stands at the intersection of FinTech and PropTech. It is the biggest online mortgage broker in the UK trying to tackle problems around homeownership. Its main goal is to simplify the burdensome house buying process by offering an all-in-one, transparent solution. Habito is much more than a traditional broker - using innovative calculation tools, it provides its users with an in-depth analysis of the market and presents options that are tailored to individual needs. The company offers non-stop guidance and support through the whole mortgage process so that the buyers get all the necessary information and make a fair deal without paperwork or hidden costs. By combining top-notch technology and human touch of financial experts, Habito guarantees a seamless experience to all mortgage-seekers. Recently, the company has launched the first open mortgage API that can be used by its partners.
Asia
Singapore, currently being one of the most flourishing FinTech hubs, couldn't be missed in our list. Among multiple successful companies from this vertical, we should definitely mention Incomlend - an online multi-currency invoice marketplace. The idea behind this product is to connect businesses searching for funds with private investors seeking to efficiently allocate their money. It offers advanced solutions to both suppliers and funders. The company ensures transparency, flexibility and, most importantly, security achieved through the fraud-preventing blockchain technology. Incomlend is "natively international" and allows its users to sell and buy invoices worldwide. In December 2019, the company was recognised by International Finance Corporation and secured Series A funding.
Foloosi is a small startup headquartered in Dubai, offering an end-to-end marketplace solution that facilitates consumer-to-business online payments through the whole UAE. Financial transactions are based on QR codes, which makes purchases fast and secure. Businesses can accept payments without any POS machine or other large infrastructures. The users are able to pay their bills, book tickets for events or pay for their daily shopping. Foloosi provides them with an API that can be added to a business' website thus ensuring instant payments. Making secure and convenient financial transactions is possible thanks to anti-fraud technology that guarantees a frictionless experience to all users. The product is available on both Google Play and the App Store and hundreds of companies are already using it.
Top FinTech companies - what makes them being the best?
Success in the FinTech industry demands hard work, maintaining the quality, scaling up the product to satisfy user needs and keeping up with dynamic changes in the whole industry. In order to ensure the continuous growth of their company, one must think about top-notch software solutions that will make their SaaS loved and used. That's why it's so important to collaborate with the right people - talented and experienced individuals who will take the development of a FinTech product to the next level.
Are you looking for a way to scale-up your fintech product? Check how can the remote team help you to achieve that!