1. Do a competitive analysis
When launching a new product it's easy to commit some basic mistakes that can come to a bad end. That's why it's important to conduct a competitive analysis. Before starting a fight for money and investors or, what is quite common, putting all your savings into a risky business, it is strongly recommended to go through the internet and look for similar products. Probably you will be surprised how many solutions are already on the market and still plenty of them need serious improvements, as they were abandoned right after being delivered. There is no need to reinvent a wheel from scratch, benchmarks will give you enormous knowledge about the product's life cycle, its pitfalls and success stories. A decent portion of inspiration will have only a positive effect on your future work.
2. Get your first feedback
With all the information you possess after research, it is time to meet your first audience. Try not to focus on friends and family only, their opinions, however welcome, will not be the ones you look for. Challenge your idea with strangers, they will cross-examine you but you will be ready for similar questions asked by investors. The more you speak out about your product the more convinced or full of doubts you become. Both situations are favorable, either you are well prepared and ready to become next Mark Zuckerberg or you still need some time to validate the purpose in order to prevent a big loss of money.
3. Solve a problem or create a demand
Your product can be either dedicated to solving a specific problem or creating new demand. Both cases should be treated differently due to the final group of users they are addressed to. Creating totally new need is tough and cursed with a bigger chance of failure but on the other hand, it brings more profit and satisfaction. The most popular example of it is the first iPhone - who would expect we need smartphones back then when texting people was still quite a fresh novelty? Smartwatches are another illustration of created demand - why would you consider having a smartwatch if you still need your phone to make it work properly? But we do buy smartwatches and now they are becoming more and more popular part of our outfits.
Have you seen a commercial of Petninja? Brushing a dog is not a big issue, it is like a daily routine. But now you can pet him with a special glove that works as a brush but its more natural for both of you. Our world is full of such brilliant ideas, some of them last and become a fresh start for new ones but a part of them disappear forgotten by everyone.
On the contrary, there is another perspective - to build something that solves a problem people already have. It does not have to be a completely revolutionary product, it can be an idea developed by you, that is responding more to the needs of a certain group. Once a founder of very successful project Brand24, Michal Sadowski said -" there were around 12 similar solutions when we created ours and I did not care, I wanted to build the best one". So there are still possibilities to develop an existing idea, just bear in mind the quality of it.
4. Create an MVP
MVP - minimum viable product - it is a trendy buzzword these days, but the meaning of it is really crucial for every startup. People seem to know and understand it, but the moment it comes to deciding what are the features without which the product cannot exist it is not that easy anymore. When you start thinking about your idea, designing it, searching for benchmarks, always remember that any product released will be better than the one loaded with features and fancy graphics but never good enough for the world to see it.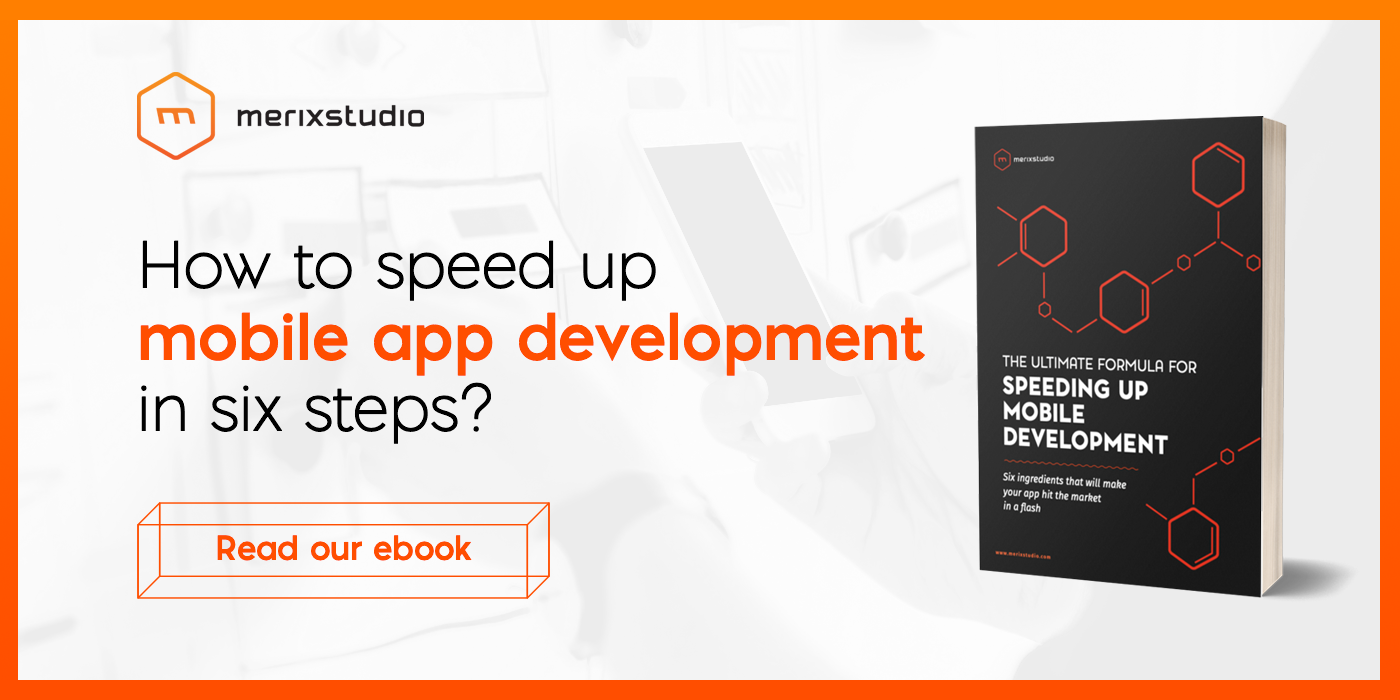 Business wise, it is quite important to verify whether the solution will bring money back. There is no better time to do it than just after creating an MVP. Think of the minimum viable product as of, for example, the new perfume you would love to try - getting an expensive bottle and being disappointed is definitely a huge risk. So it is better to buy a sample to check if you feel fine with a new fragrance, whether it bothers or pleases you. Does it have superb packaging? No, but you can use it as a perfume several times. It is the essence you are interested in, and the same goes with MVP. If it is working, you start gathering first clients who are into your product and furthermore, it becomes much easier to obtain financing for the next development phase.
5. Focus on monetization
Monetization is one of the most important parts of a strategy that should be prepared before taking a first step towards building a solution. Even the most revolutionary ideas need strategic development planning at the outset of creation. Knowing where the customers come from as well as being familiar with costs that will be generated, always gives a prevalence over the less conscious competitors. The first question is how to reach people who are potentially eager to use your product? Word of mouth can be a powerful tool to do so but at the very first phase of the life cycle, it is barely likely to rely on it, even if you have a huge family and hundreds of friends. The second thing to consider is the offer you are going to propose them - is it something your customers will be eager to pay for? If your product is meant to be a freebie, your main concern should be the possible revenue streams. Is there a chance to gain the attention of sponsors? Can you sell out something en passant? Where and how will you market it?
We are all familiar with the success stories of Facebook, Uber or Airbnb but bear in mind a Spotify case - despite millions of users paying for the service, it is just in Q4 2018 that: "For the first time in company history, operating income, net income, and free cash flow were all positive". A huge number of users does not have to mean you win the lottery; balancing both: expected and unexpected costs with probable profits is a key to survive on the market.
6. Try to predict extra expenses
At the entry point when you hire a software house to build your idea, MVP and monetization are strictly connected and play a pivotal role in choosing technology and deciding the scope of work. Consider whether the React Native is a good choice for your startup application, think about choosing Python for its backend or analyze other languages and frameworks. A good assessment of jobs to be done equals a detailed estimation which leads to a more predictable cost of the solution. Nevertheless, always be prepared for extra expenses and treat it likewise building a home or renovating it - no matter how accurate you are trying to be, something out of scope will for certain appear. Your product evolves week by week, new circumstances and new competitors come up, an idea leads to the next idea, and this is often the critical moment when you should go back to the MVP. Although it is very tempting to add new features or functionalities, the minimum viable product must be a thin line that should not be crossed at this stage of work.
To sum up, staying mindfully business-wise when wondering how to start a startup can be quite challenging, as it is not only the idea that you are into, there is a whole bunch of decisions that have to be taken around strategy. Keeping a down to earth view of the product in terms of a business will help you not to overestimate the value of your idea itself.