# media & entertainment
superior gaming solutions for a leading Danish online casino
2
years of software development
4
games with advanced awesome-looking animations
problems to solve
Omnigame is a Denmark-based company that develops unique and superior online gaming solutions for the iGaming industry. Their games produce outstanding player engagement that is proven in their online casino pip.dk for which Merixstudio help with developing four games with advanced awesome-looking animations.

The key challenges were:
building a vast number of advanced animations for game design in a time-efficient manner maintaining its high quality and performance (i.e., achieving 60fps on mobile),
developing a technically robust solution (including performing integration with a slot machine generating real-time game results as well as preparing basics game-agnostic reusable mechanisms to reduce the overall software development time of consecutive games).

solutions
Merixstudio supported Omnigame in turning their UI design into powerful and superb casino games played by thousands of gamers. Throughout nearly two-year-long cooperation, we developed four state-of-the-art slot games.
The core game developed was Grand Prix - single-seater fast-paced auto racing wrapped up with sleek graphics and smart animations. The game incorporated both skill and excitement that gave players an experience that was very close to driving a race car on the World Championship. It consisted of three smaller ones that were supposed maximized players engagement and encouraged to heavy use of the game.

To enhance the animation effect, we used Spine - 2D skeletal animation software. Spine facilitated the efficiency and workflow both for creating powerful animation and for integrating it into games' design. One of the key assets of this solution is the smaller size (standard animation requires an image for each frame, however, Spine-fuelled animations store only the small bone data - attaching images to bones, then animating the bones) and smoothness of the animations (Spine animations use interpolation so animation is always as smooth as the frame rate - they can be displayed in slow motion with no loss in quality).

The whole software development was in very close collaboration with clients' in-house team, especially their proxy Product Owner that used to set priorities and direction for the development. We kicked off the project with two frontend developers and a project manager and kept this set-up for most of the collaboration time. This was long-term cooperation covering both intensive full-time development and maintenance. Although it was a remote-based collaboration, we built a strong partnership with the client's team and hosted them regularly in our HQ once a couple of months for a planning and review sessions and for having a chance to work together in a different environment.
Merixstudio was also in charge of creating commercial video clips that were used in TV ads as well as promotional materials used in social media. Videos were produced with Adobe Premiere Pro and Adobe After Effects.
view examples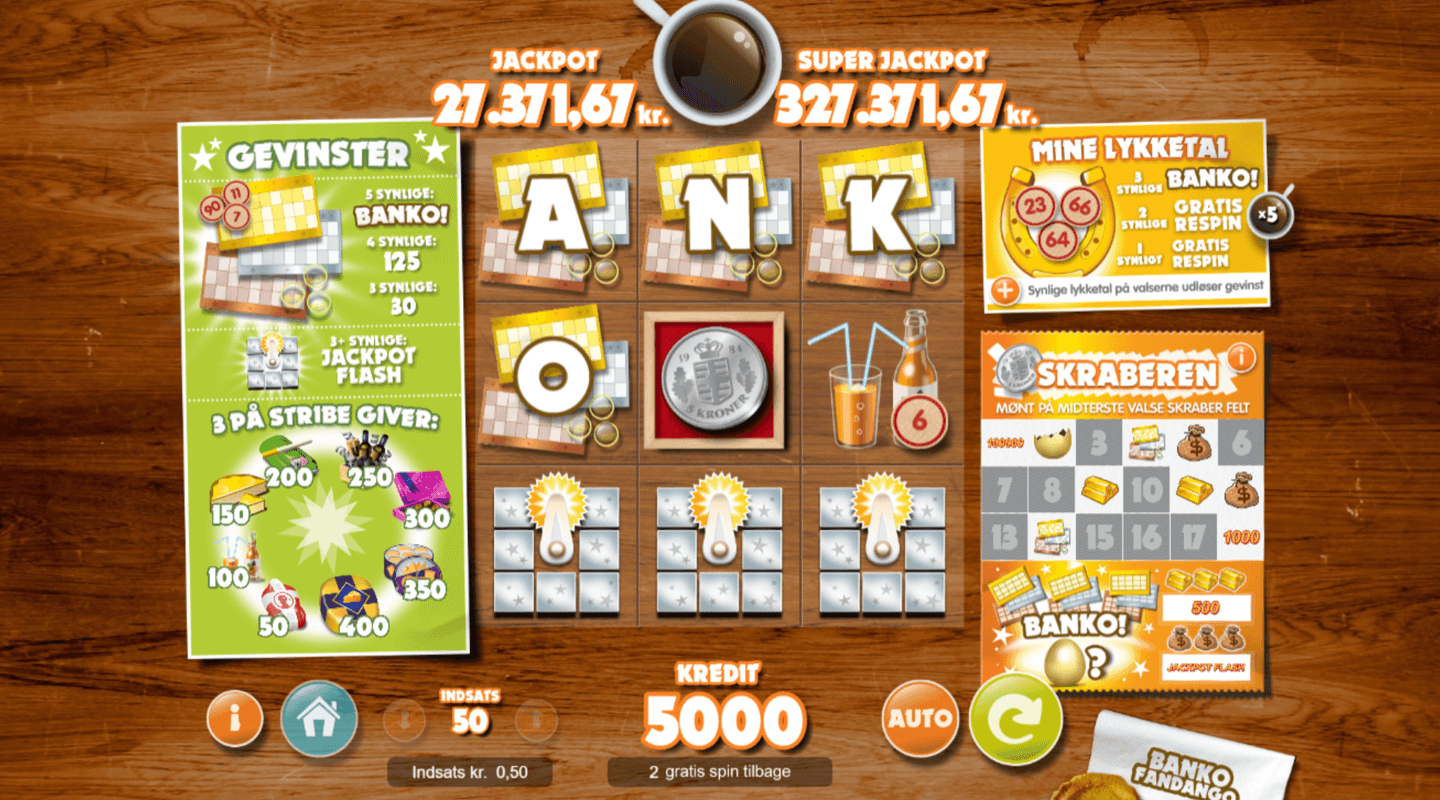 key features
grand prix

the core slot game that included three mini-games. Its leitmotiv was single-seater auto racing. This is a fast-paced car game with lots of interesting symbols such as car alloy wheels, speedometer logo, power-ups - all wrapped up with sleek graphics and smart animations

banko

the game inspired by the famous Bingo and scratch card games. The key challenge boiled down to creating a mechanism and animation for the game's core action i.e., scratching cards with the hidden prizes. Once gamers are successful, they get a chance to play a Bingo-like game being given three randomised cards to start with
sengekanten

a slot game with a romantic-theming. The game included a standalone component i.e. mini-board game that gets activated after a lucky strike of a virtual cube

scratch board

a mini-game that heavily relies on a scratch card and Wheel of Fortune concepts. The game flow involved strong gamification and engagement mechanisms that were supposed to encourage gamers for frequent and heavy use of the game
A premium community platform for gamers
media & entertainment