Here interactive agencies come, offering completion of a professional team that adequately deal with the creation and implementation of the project. However, the names of the positions of its members can make one real headache or give the impression that someone on the other end of the phone speaks to you in Chinese. If you don't want to work with eyes wide closed use our little pulls which will explain you those mysterious names. You will know what you need to bake delicious cake like website.
Project Manager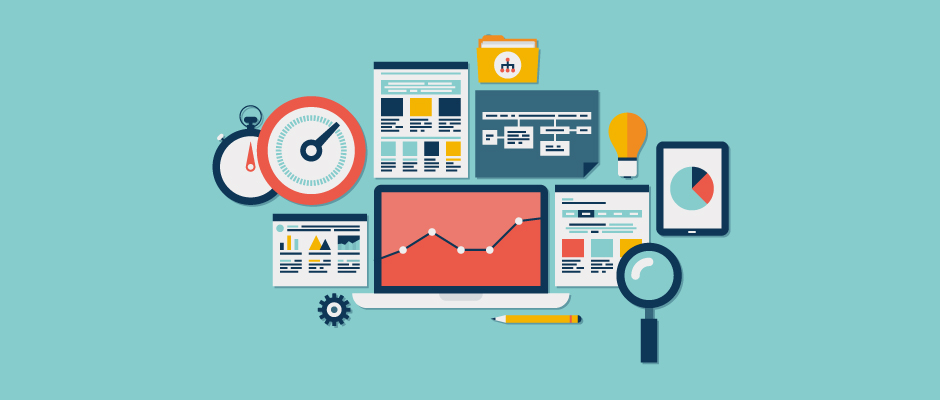 It isn't hard to guess who this person is. He knows everything about your project because he leads it from the beginning until the end. He (or she) often stands between you and the rest of the team. If you won't approve some kind of solution, he must be a big boy and pass along to developers, graphic designers and the rest. This is not an easy job so show him some respect because your sleep is better if his is the best. Project Manager handles entire process of website creation so he is a guarantee of the success. Lack of PM would mean for you a need to take care of the project and contact with all of the members on your own. You would then need to know a lot of IT vocabulary and to sacrifice a lot of time for mediations. In short, forget about free weekends ;)
Back-end Developer
This is a person who uses the most incomprehensible words in the company. He is the wizard who turns your dreams into reality. Good developer asked "If it can be done?" always answers "Everything is possible". The bad one says "It depends". If you're creating a big website remember to ask how many developers will be working on it and what their experience is. Total number of all developers working in particular agency is also very important. If you think that one dev in a company is enough, you are right. They don't have a lot of orders as well.
Don't forget to ask about the application which the company is offering and learn as much as you can about it. It will help you to understand why they offer you this solution. And: DO NOT HURRY! Hurry is not a good friend especially on the beginning. Think about it as of a new house. You can't build it in a week, only looking on the images in the Internet. You need to know details of the construction and a service coverage.
Web Designer
There is no need to elaborate on this because from our experience we can say that everyone knows well who a graphic designer is. Moreover: they love them!
How many times we have heard from our clients: "It has to look amazing!" or "I don't need much, but layout has to be awesome!" That is all correct! It would be an ignorance not to pay attention to design. What you see is what you get – is also true in web design. So check the portfolio of the agency you intend to work with. Thanks to that you will check skills and creativity level of its designers.
Front-end Developer
Graphic designer creates a conception and draws elements of the website but he does not implement them. This is a job for a front-end developer. He cuts layout, extracts elements and writes code to display them on the website and allow interacting with them. His job is to code styles of the particular elements, e.g. that the button is red on the beginning and green when you hover mouse on it. His world is written in HTML, CSS and JavaScript and this is his favorite discussion topic. But you can also find a front-end developer that will chat about a weather with you ;)
Quality Assurance
Despite their position's name those people are not linked with insurance. You can call them testers because their job is to check if everything is coded and displays properly and if causation is kept (e.g. do you have to be logged out in order to log in). So they check logic of your new website, catch bugs and forward them to developers. This is not an easy job: QA must forget about all of his knowledge and experience, play the role of the average web user and predict his next steps. So we are dealing here not only with great imagination, but also with significant value for entire project. It is important that the tester was not involved directly in project development. Developer perceives his solution as bright and clear, he usually does not notice many of his mistakes; for testing it is crucial to look at the project from a perspective. So make sure that your development team has really qualified tester on board.
Very important thing for the end
It doesn't matter if you are in a hurry. It doesn't matter that you have a plan. Stop. Learn everything about the company who you will be working with. Feel the flow with them. You will be working together for the next few months so don't go on blind dates.