In 1989 when the Iron Curtain collapsed, and I was born, Poland had 1300% inflation and GDP per capita lower than Cuba. My dad just lost his job, so he packed his Fiat 125 with onions, sold them in West Berlin, and came back with a car filled with bananas which made him one of the first suppliers of this fruit in Poznan. Many of the current business people beginning their careers offer everything from the hospital beds. You can imagine how poor the level of development was at that time.
Queue for shopping (Polish People's Republic), source: Wikipedia
Less than three decades later Poland is recognized as a software house of Europe. 400 years after filling warehouses of London and Amsterdam with wheat and fur, we supply top-notch startups with the skill set and acumen available only in a few locations worldwide. Currently, our developers build mobile apps, web apps, e-commerce, Digital Signage content using the sexiest technologies of our times such as Django, Flask, React Native or Angular. It is impossible to estimate how many bottlenecks the EU economy would be facing without this contribution.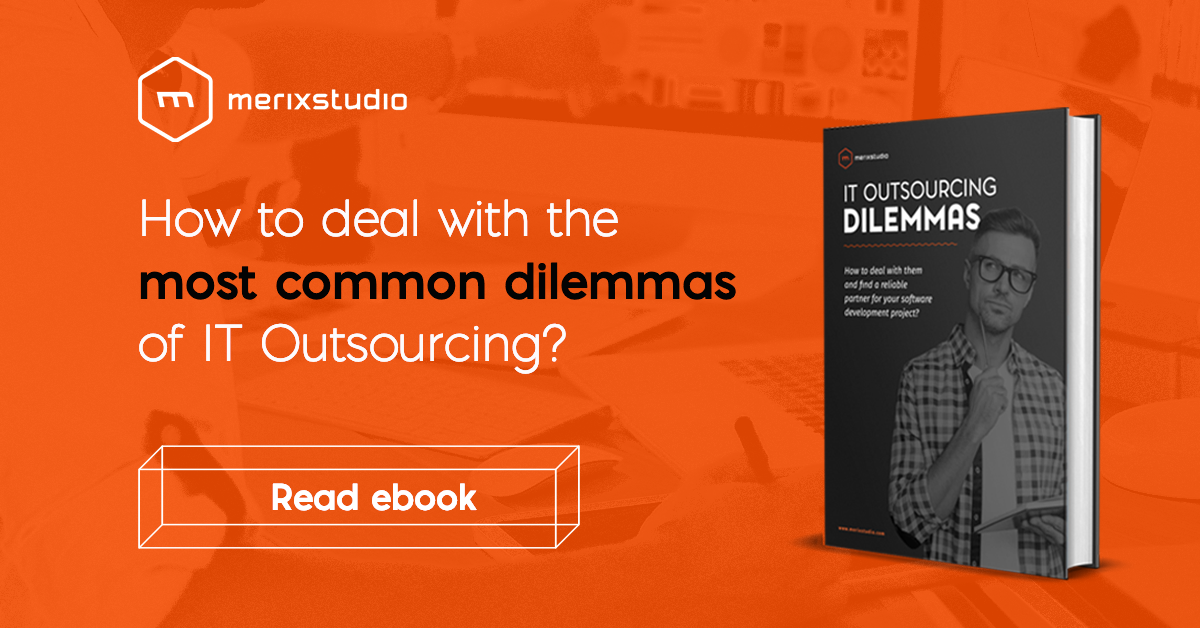 The current number of software developers crossed 260k (compared to 160k in Ukraine or 110k in Romania which has similar populations), and this number is growing. Currently, there are more than 70k Computer Science students in our universities and more and more candidates willing to dedicate themselves to IT?
This boom wasn't an overnight sensation. The urge for making things better initiated by the creator of one of the first microcomputers, Jacek Karpiński, in the early 70s. Despite the extremely low level of development, computers and everything around them was viral thanks to magazines like Bajtek, widely promoting PCs (even among those who couldn't afford them). Later, in the 90s, the internet has been rapidly introduced and reached the current stage faster than in many countries representing a higher level of development. Poland fell in love with it.
The AKAT-1: the very first analog computer constructed by JacekKarpiński, source: Wikipedia
A vibrant community of software developers in Poland
If you'd take a deeper look into the world rank of most highly recognized software development hub, you'd notice one pattern: between countries like Russia, India, China, Poland or the United States there is no pattern. Each of these countries has a completely different economic system, approach to education and GDP per capita. Also, the cultural background is different.
source: youteam.io
I'm writing this article at the Merixstudio's office at Podwale Business Centre, three tram stops or 15 minutes biking from the Poznań's University of Technology. The total population of the city is 538k, and the number of college students is over 112k (!). Poznań attracts talent from all regions of Poland, but also from the abroad. In the last five years, the number of international students increased by 60%, including a significant percentage of IT-related fields of study.

Many of them choose the career in the IT industry, not only attracted to high salaries but also considering it as a career path which will fulfil their ambitions and provide them with highly-desired skills. Hence, among the most popular programming languages are such as Python, Javascript, CSS, and HTML.
PyCon Poland 2018, source: own
The community of software developers is snowballing, so there are more and more IT-related events taking place in Poznan. Meetups like Django Hotspot, PyLadies, Techclub, Agile Poznan, DevCollege, DjangoGirls, Startup Community Poznan, JS Scanner and other gather many software developers representing a variety of skills and seniority levels. During these events, the most experienced software engineers share their knowledge and support the community.

The community is active and engaged as many of talented engineers decide to stay in the city, despite the good English skills, which make them attractive talents for the foreign recruiters. The talent pool of Poland and Poznan is also growing thanks to increasing supplies from other countries. Software developers from the Ukraine, India, or Turkey decide to move to Poland usually during their studies, and many of them apply for the permanent work permit.
Just outsourcing? Not exactly...Full-stack developers from Poland at a glance.
As a custom software development hub Poland has quickly jumped from the cheap outsourcing provider into a partner for most advanced companies and startups. After many years spent on gaining skills, Polish dev teams combine coding proficiency with the best agile practices, deep understanding of client's business goals and good knowledge of English.
A company planning to hire a Polish dev team probably does not look for the cheapest option (although the hourly rates between 45-60 USD are very competitive if you compare them with the real cost of hiring a developer in West Europe or the United States). In the last two years, I had a chance to observe the changing trend.
Currently, founders, entrepreneurs, and Project Managers are attracted not only by the great Django, React or Vue competencies. They need a full stack consultancy - engineering skills combined with business acumen. They need a team of personalities, able to maintain high-standard communication and empathy. Poland has become a haven for ambitious entrepreneurs, combining all of these requirements under reasonable pricing. Comparing to Asia, or even Ukraine, the cultural gap is relatively low; the Silicon Valley startupers seem to speak the same language as the Poland-based Django or React developers.

Overcoming the gaps: the competences of Polish software development companies
It's unfortunate that so many decision-making people in the West think about the Polish (and Central/East European) companies as typical IT outsourcing directions, mostly unable to display something more than coding skills. A couple of months ago matchmaking agency from the US West Coast asked me to fill the form regarding the characteristics of our company. A very long survey didn't cover such aspects as methodology, preferred communication channels and other aspects of software development, for example - User Experience consultancy.
On the other hand, you could find questions like:
how strong is the accent of the contact person at the service providers HQ?
does your company respect the local labour law and creates good conditions for the employees?
An old opinion was mostly caused by historical factors, but as concluded, it does not apply to the current situation.
Strong command in Django or React is useless if you don't understand the goals of the projects that you're currently working on. Hence, one of the most attractive jobs in Poland now is User Experience designer - a person combining business and designing skills with awareness towards agile methodologies, like scrum or scrumban. The role of such a professional is to collect as much data as possible and conduct the product discovery processes towards development. In more advanced projects, UX designer supports the software development team on a daily basis. Many of the most popular software development directions have limited proficiency in this field. I believe that this is one of the reasons why Poland has become the first choice among many founders and Project Managers.

Many founders and entrepreneurs are surprised when during the first skype calls a software development company representative asks questions, which initially seem to be not related to the digital. 80% of fallen IT projects are attributed directly to poor requirements gathering, analysis, and management. If the project has too many loopholes and covering them displays a lack of vision, many Polish companies will drop them, despite secured funding.
Summary
This year Poland has reached the lowest unemployment rate since the fall of the Iron Curtain (5,9% according to GUS). According to several estimations, we have received a group of approximately 2-3 million Ukrainian citizens; some part of it found jobs in Polish IT companies. Despite this significant migration trend, Polish economy maintained low unemployment (also among graduates) and had medium, but constant GDP growth year after year.
Good results have also been gained thanks to a dynamically growing industry of custom software development. This branch of economy attracts a great part of the country's talent pool. A pool that contributes to the development of the region, continent and the globe. Not long time ago, we received a call from a company supporting IT teams in visa procedures. Poland is becoming a director for the engineers from countries like Spain, Turkey, Brazil, and the Middle East, willing to gain their living standard, but also increase the skill set and software development proficiency in a friendly environment.