turn your product idea into a business
we build functional digital products and web apps that bring value to your users
we are creative technologists
Building both functional and awesome-looking digital products is a matter of close collaboration between various, unique talents. Our team's diverse expertise guide the innovative choices that solve your business challenges.
softwarehouse
High-performance, battle-tested agile development teams
designstudio
Imaginative artists with both analytical and creative minds
hospitality

travel & arts

sport & fitness

e-commerce & retail
marketplace

digital signage

gaming & entertainment

education
healthcare & wellness

real estate

gambling & casino

fintech & finance
clients, not industries
Within our 20-years journey we had a pleasure to provide high-quality design and development services for 200+ clients from a large variety of market segments. Our diverse experience gives us a unique glimpse into different challenges. Thanks to our deep understanding of business goals, transparent processes, and agile approach to each project, we deliver excellent results to all clients with strong demand for digital products.
Achievements
Top Web Development Companies 2019
Top Python & Django Developers 2019
Awwwards Jury Member
(5 years)
Certified UX-PM / UX Alliance
Featured in Smashing Magazine

our tools
Python
Django
JavaScript
React
React Native
Angular
PHP
Symfony
Vue.js
Node.js
Machine Learning
PostgreSQL
Docker
Jenkins
AWS
Flask
Laravel
WebSockets
Flutter
Golang
Kotlin
Swift
NativeScript
Aydin
Backend Team Leader
Agnieszka
QA Team Leader
Andrzej
Backend Developer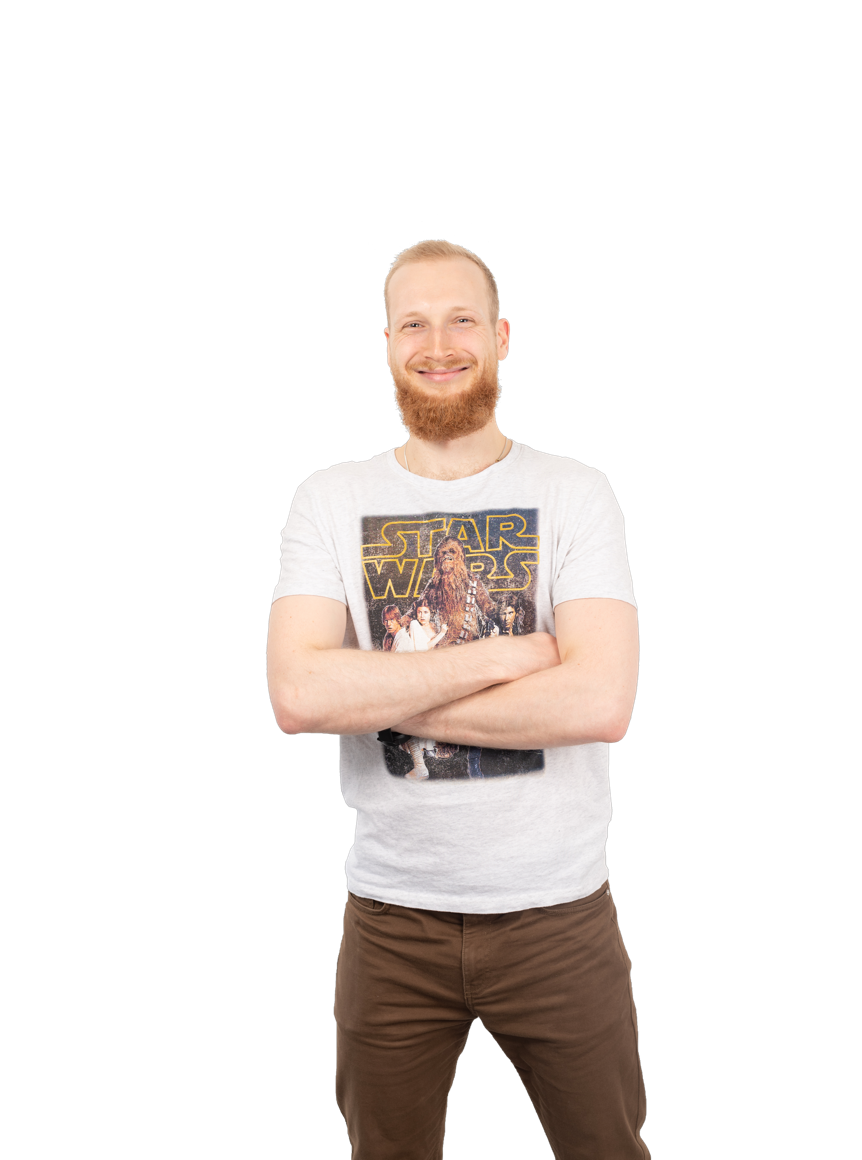 Piotr
Backend Team Leader
Artur
Frontend Developer
Adrianna
EB Manager
Aleksandra
EB Manager
Adam
CEO
Anita
Head of Marketing & HR
Adam
Frontend Developer
Anna
E-commerce Manager
Bartosz
Backend Developer
Bogna
QA Specialist
Barbara
Backend Developer
Bartłomiej
Frontend Developer
Bartosz
Backend Developer
Barbara
Frontend Developer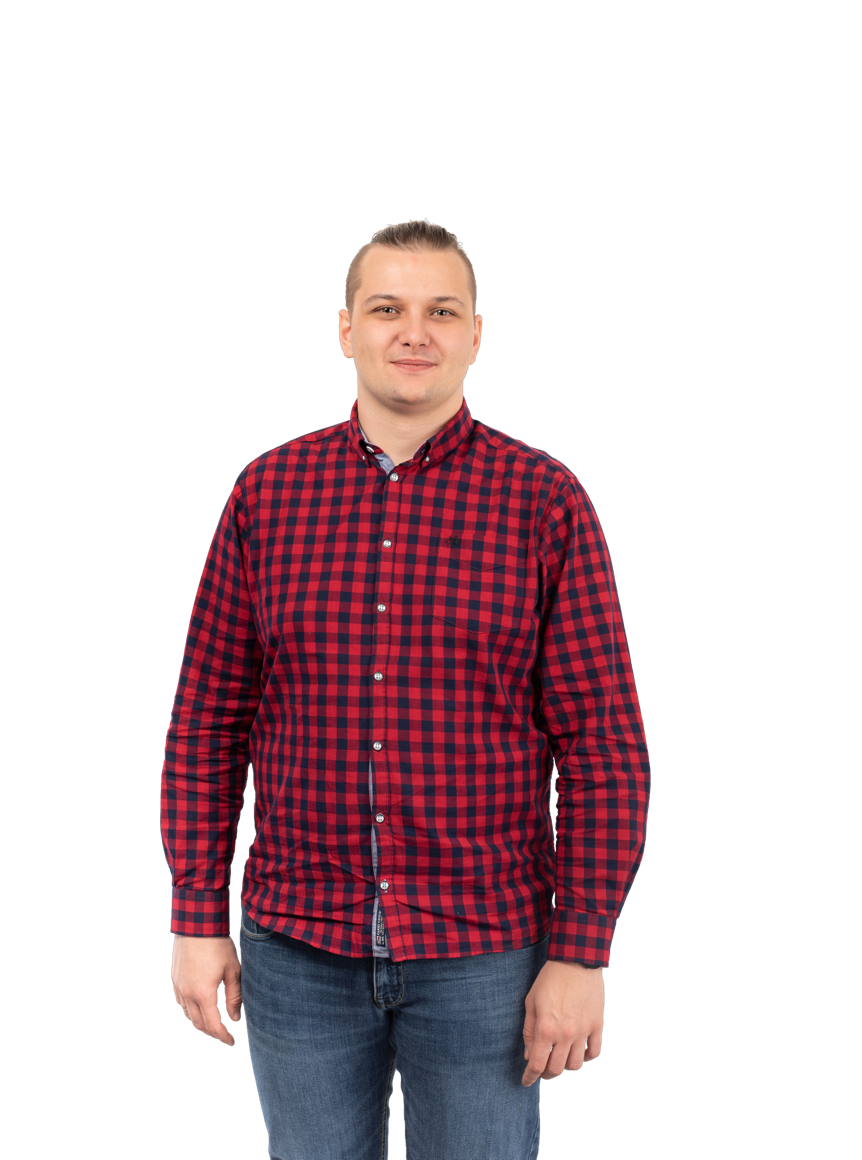 Bartłomiej
Frontend Developer
Dominik
Frontend Team Leader
Dorota
QA Team Leader
Dawid
Backend Developer
Dorota
Business Researcher
Julia
Frontend Developer
Jakub
QA Specialist
Jan
Backend Developer
Jacek
Frontend Team Leader
Kamil
Project Management Team Leader
Karol
Content Specialist
Katarzyna
UX Designer
Kamil
Head of Business Development
Katarzyna
HR Team Leader
Krzysztof
QA Specialist
Krzysztof
IT Administrator
Klaudia
Business Researcher
Leszek
Frontend Developer
Łukasz
QA Specialist
Mateusz
Head of Development
Michał
Senior Business Analyst
Maria
Product Design Team Leader
Marzena
Payroll Specialist
Michał
Frontend Developer
Mateusz
QA Specialist
Michał
Frontend Developer
Mikołaj
Backend Developer
Marek
QA Specialist
Mateusz
Devops Manager
Michał
Backend Developer
Miłosz
Head of Technology
Michał
Senior Business Developer
Marcin
Frontend Team Leader
Michał
Backend Developer
Maciej
Frontend Developer
Magdalena
QA Specialist
Maciej
Project Manager
Mateusz
Backend Developer
Milena
UX Designer
Magdalena
Business Analyst
Magdalena
Content Marketing Manager
Marcin
COO
Maciej
Project Manager
Marek
Backend Developer
Maciej
Frontend Team Leader
Marta
Content Manager
Marcin
Frontend Developer
Natalia
HR Manager
Oskar
Frontend Developer
Olga
QA Specialist
Oskar
Frontend Developer
Piotr
Project Manager
Piotr
Head of Delivery
Paweł
DevOps Engineer
Piotr
Growth Hacker
Patrycja
Marketing Manager
Piotr
Project Management Team Leader
Paulina
Frontend Team Leader
Pablo
Backend Developer
Piotr
Frontend Developer
Radosław
Project Manager
Rory
Business Developer
Rafał
Backend Developer
Sławek
Business Analyst
Tomasz
Frontend Developer
Tomasz
Backend Developer
Wojciech
Frontend Developer
Wiktor
Backend Developer
Wiesław
Backend Developer
Jakub
UI Designer
Aleksandra
Content Specialist
Piotr
JavaScript Developer
Adam
JavaScript Developer
Marek
JavaScript Developer
Karolina
QA Specialist
Krzysztof
JavaScript Developer
Mikołaj
Python Developer
Piotr
Project Manager
Aleksandra
HR Administrator
Mateusz
JavaScript Developer
Julita
Account Manager
Amadeusz
JavaScript Developer
Wojciech
Frontend Developer
Michał
Business Analyst
Paweł
Project Manager
Michał
UI Designer
Kamil
Office Coordinator
Paweł
Frontend Developer
Łukasz
JavaScript Developer
Michał
JavaScript Developer
Dawid
Python Developer
Marcin
PHP Developer
Dawid
Python Developer
Tomasz
JavaScript Developer
Anna
UI Designer
Marita
HR Manager
Paweł
Mobile Developer
Anna
HR Manager
Norbert
Business Analyst
Mikołaj
JavaScript Developer
Marcin
Performance Marketing Specialist
Marcin
Frontend Developer
Tomasz
JavaScript Developer
Szymon
JavaScript Developer
Andrzej
DevOps Engineer
Klaudia
QA Specialist
Marcin
UI Designer
Maciej
Node.js Developer
Barbara
Python Developer