There are various reasons for outsourcing web development to an external company like time and money-saving, entrusting the project to experienced experts or avoiding the necessity of hiring software engineers which is both expensive and troublesome whatever you run a business in Europe, USA or Asia.
What's more - there are different models of cooperation - sometimes the project is being outsourced to our team, at times we are working as a part of the larger development teams scattered across the world and last but not least as we at our software house occasionally doing our job from our homes, some aspects of the remote collaboration apply to our own work too.
IT outsourcing may be really effective and fruitful to both participating parties but at the same time, it's worth remembering about a couple of elements that may influence it. One of the most important among them is transparent communication which can be supported by some useful tools Anita mentioned in her article. If you've decided to pass your digital product development to a software house remember to think it thoroughly and prepare properly especially when you hand over it from another SH. What's more to consider while collaborating remotely?
Dealing with a time difference
When working with international clients it's quite typical that the time of highest productivity of both parties doesn't overlap with each other. That's why it's essential to always remember that the team members usually can rarely be able to get a response to their questions from the stakeholders on the same day.
To avoid problems related to this situation it's important to take this into account when planning the development and attempt to predict the potential questions, dispelling possibly all doubts before they become real impediments blocking the continuity of the work.
Trust (is the must) & responsibility
Trust is the basics of any kind of collaboration and outsourcing web development is important in particular. The trick is that at times it might be difficult to feel confident about someone that you working with for the first time. As trust should be related to responsibility, to build it right from the beginning, it's wise to clearly define the roles of both parties and make sure that everyone is well aware of what to expect one from another.
After establishing that, a company that runs your outsourced project can compose the best team which exactly fits your needs. One you can be sure of is that the best software houses look for the dependable and proactive people who are able to meet the agreed deadlines and contribute to successful delivery.
Typically the level of trust grows over time as the project develops - but in case this doesn't happen, it should ring the bell that something is certainly not right.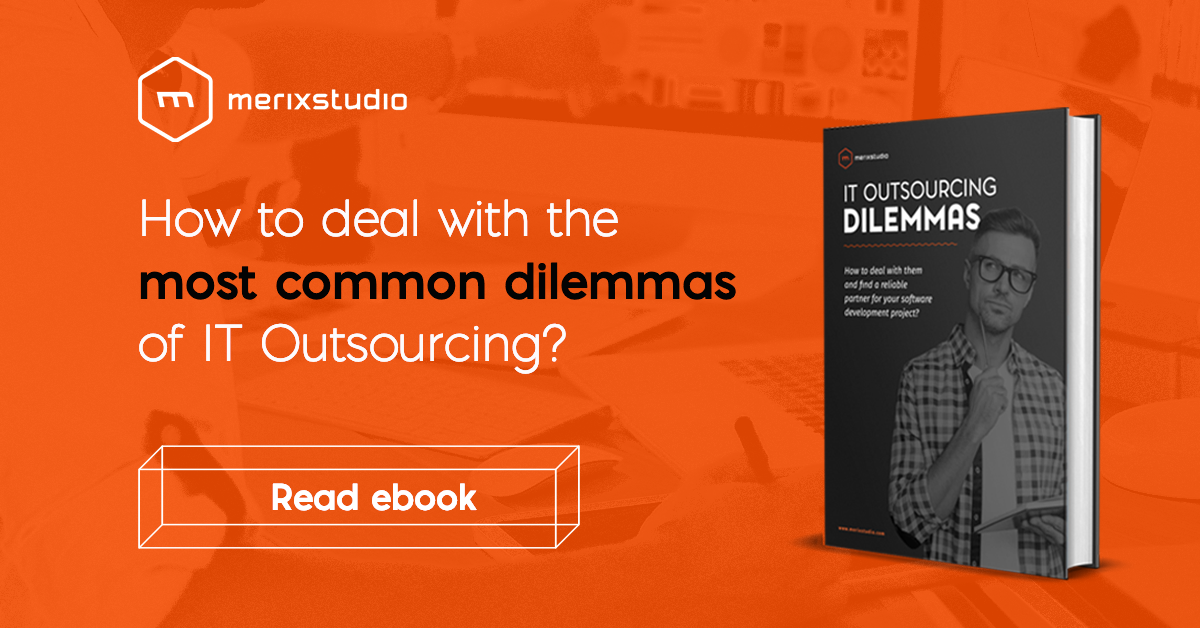 Plan before you act
Before starting any IT outsourcing project it's wise to define the main principles of the cooperation which reduces uncertainty and assures that we know who covers specific tasks. The main issues that need to be mutually agreed include:
A methodology of the work
A definition of done
The overall flow of the work and the external tools used (such as software for instant communication or the ticket system)
Project timeline and its milestones
Whatever you mutually agree on, try to put everything in a written form so that all team members can refer to or to help onboard new developers. Remember, that a well-prepared backlog is a key to effective Agile project management.
Personalities range in a development team
No matter how trivial it may sound, every one of us is different and the individual personality of the team members may impact the quality of communication and cooperation. Unlike direct face to face contact, when collaborating remotely at times it may be difficult to guess the personality type of the person we know only from online meetings. Thus at times, it's hard to say whether we're speaking to a talkative sanguine who can't stop socializing or to someone who prefers to type instead of speaking. For that reason, whenever possible it's worth trying to arrange a short direct meeting (or at least through Skype) to get to know each other and break the ice.
As time passes and the web development progress, both parties of the outsourcing project get to know each other better and better and after a while, they may understand even without words. Keeping the team in a spirit of fruitful cooperation is a great goal to achieve by Project Managers and Scrum Masters so their personalities and skills are even more significant in this issue.
In the end... start with remote product design workshops
As you may have already realized, leading a successful outsourcing project appears to be challenging. Hence before you jump into the hard development phase, it's worth starting cooperation from product design workshops. You may benefit from them in two ways - treat workshops as a sample of how the cooperation will look like and - of course - refine the idea for your digital product.
Well planned and organized product design workshops will be very effective, cutting costs and benefit the IT product development.
Get in touch with us and learn how you can benefit from remote workshops.